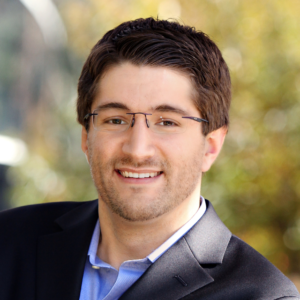 Billy Raska's work encompasses all aspects of patent law.  Billy has experience drafting and prosecuting patents, preparing validity and freedom to operate opinions, litigating patents, and handling post-grant procedures, such as inter partes review, supplemental examination, and reexamination. In doing so, Billy has dealt with a broad range of technologies, including semiconductor design and manufacturing, circuit design, robotics, Light Detection and Ranging (LiDAR) systems, image processing, virtual machines, free-space optical communications, multiple-input multiple-output (MIMO) wireless communications, device-to-device (D2D) communications, Universal Serial Bus (USB) communications, respiratory treatment devices, endoscopic surgical systems, bacteriology, and molecular diagnostics.
Billy graduated from the University of Richmond School of Law with a concentration in intellectual property law. During law school, he was an executive officer on the Moot Court Board and a staff member for the Richmond Journal of Law & Technology. He also wrote a paper on the subject of patent damages entitled "Where to Start? Adding Objectivity to the Profit Apportionment Process in Reasonable Royalty Calculations," which won the 2015 Intellectual Property Law Student Writing Competition sponsored by the Virginia State Bar. Upon graduation, Billy received the Auzville Jackson Jr. Award for excellence in intellectual property.
Prior to law school, Billy worked as an undergraduate research assistant at Bucknell University and gained experience in the fields of Design for Testability (DFT) and very-large-scale integration (VLSI) design. He also founded a robotics club at Bucknell University and designed an inexpensive processor board for mobile robotics.
Education
J.D., Cum Laude, University of Richmond School of Law, 2015
B.S., Magna Cum Laude, Electrical Engineering, minors in Mathematics and Legal Studies, Bucknell University, 2012
Bar Admissions
U.S. Patent and Trademark Office (2013)
New Jersey (2015)
New York (2016)
Affiliations
Tau Beta Pi engineering honors society
Omicron Delta Kappa leadership honors society
John C. Lifland American Inn of Court